Throughout my time with the Creative Learning Services Design team, I created numbers of brand guides for art direction of various Learning & Development projects. Within the branding and design processes, I have also designed title treatments and look & feel explorations.
Brand
Disney, ESPN, Disney Parks & Resorts, ABC
Role
Graphic Designer, Intern
Project Type
Brand Identity, Digital Design, Presentation Design, Editorial Design, Print Design
Star Wars Galaxy's Edge Orientation Deck
Knowing that some Cast Members may not be fully versed in the world of Star Wars, the goal is to design an orientation that appeals and resonates with cast members from a beginner to a Star Wars expert. The art direction for this design is to feel modern and timeless, and to utilize minimalist design principles with a clean, vibrant style.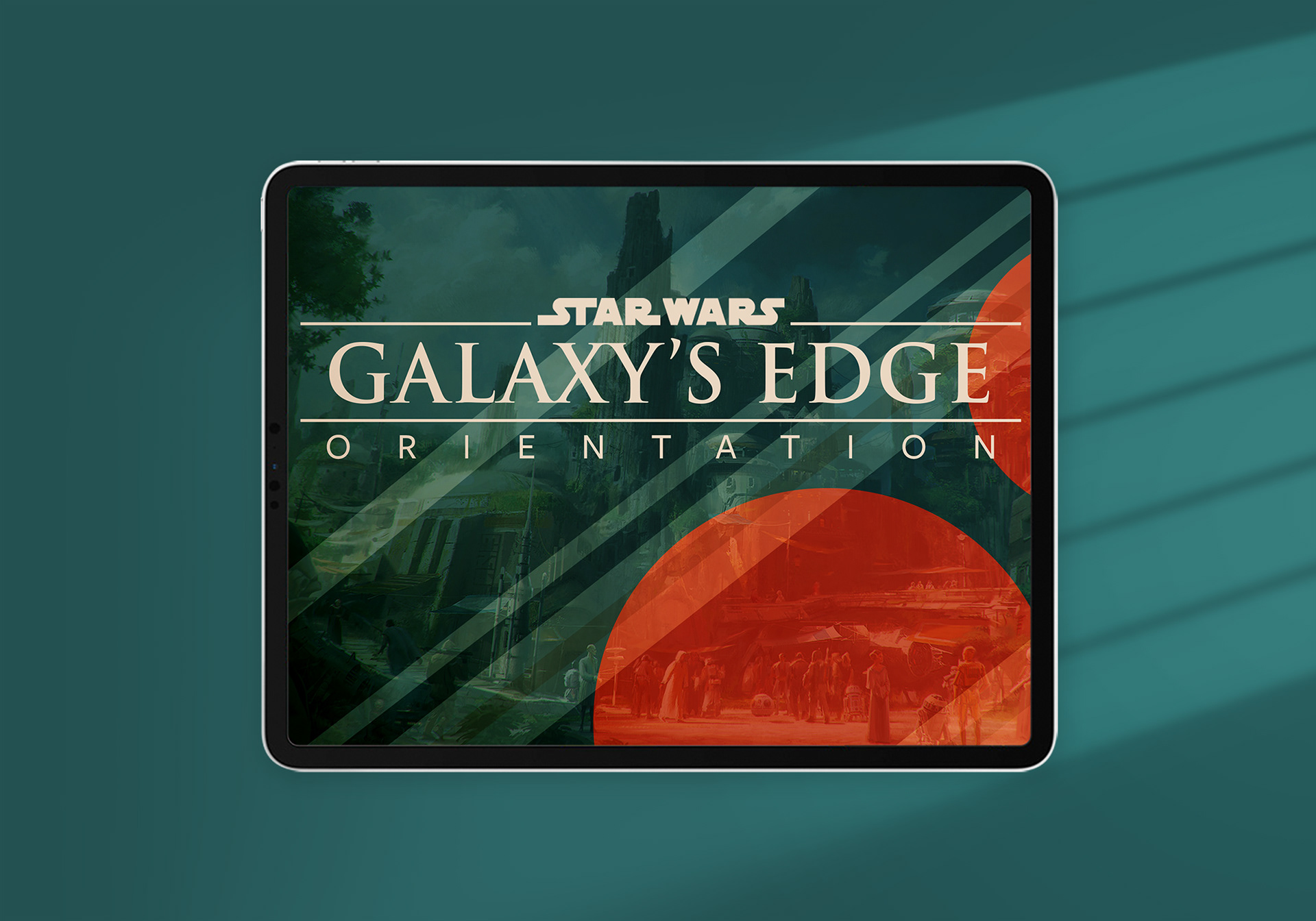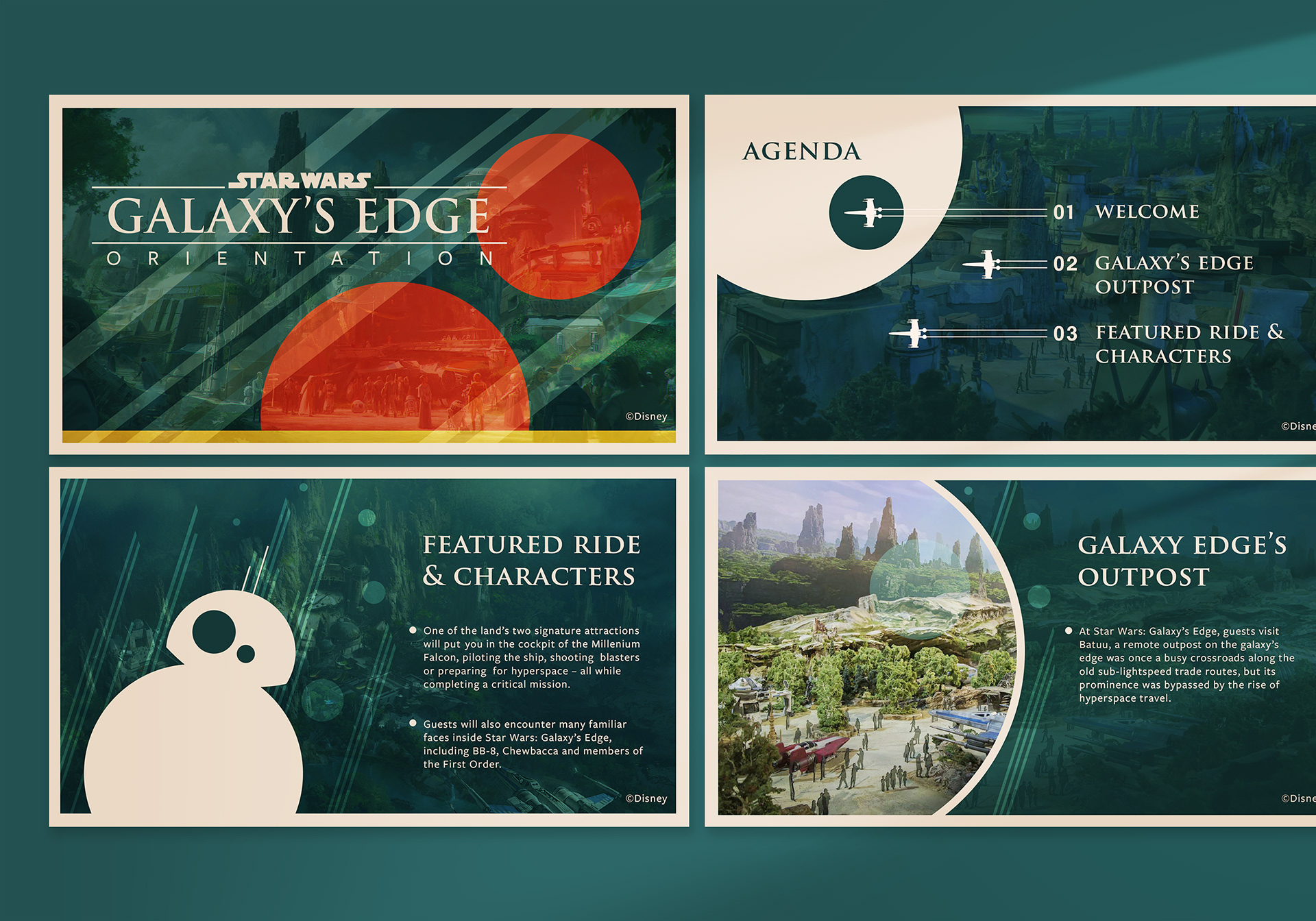 Referee Development Experience Brand A
Brand A is more explorative and fun for a collaborative and bright tone. Minimal lines and shapes are used to represent the rules and tracks of the games in the minds of referees. Bold typography and colors are used to create a more energetic overall look and feel.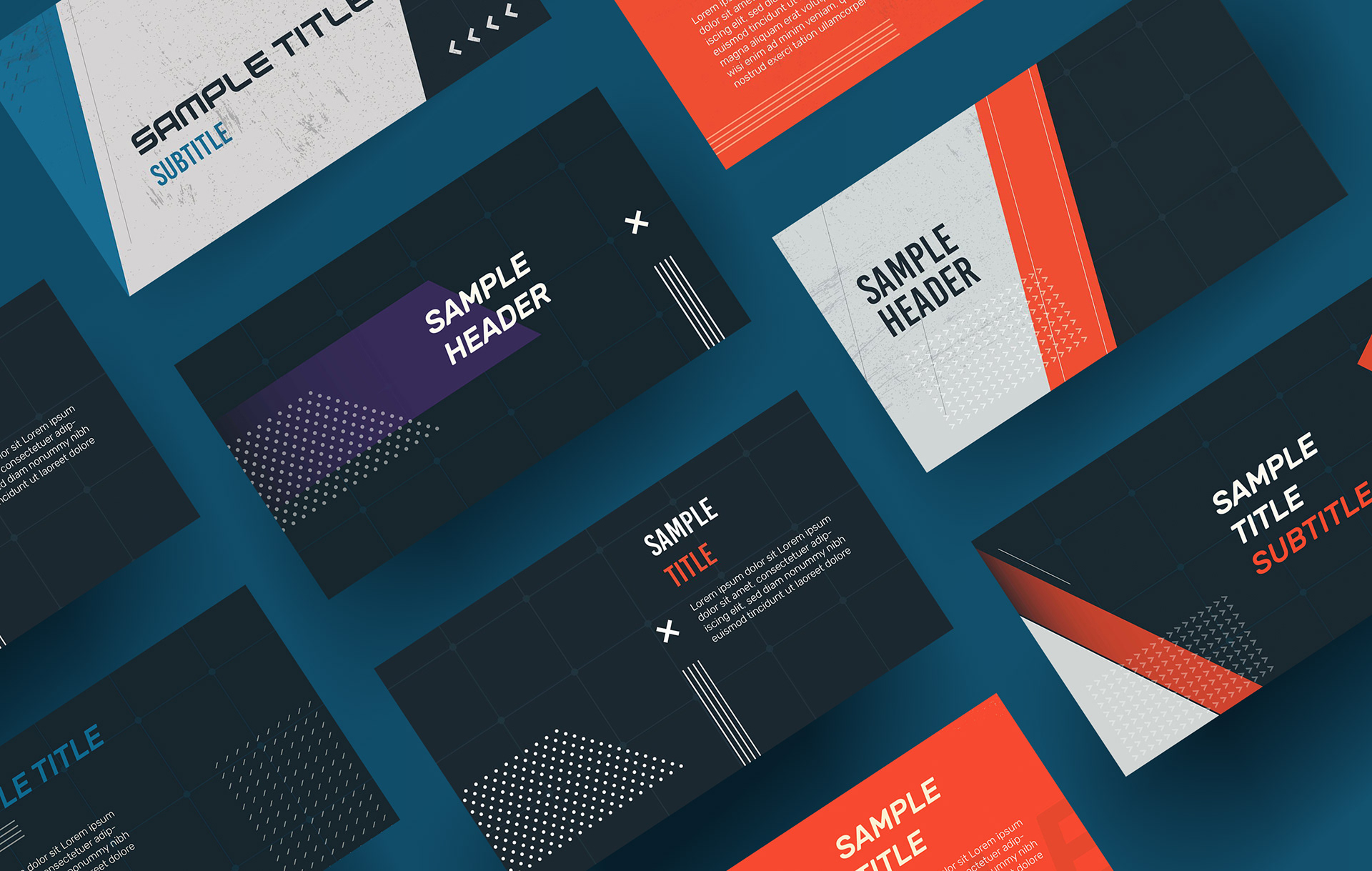 Referee Development Experience Brand B
Brand B is not too young or vivid like most typical sports campaign brands because it is catered to referees older age range. This gold-based look and feel aims for referees to feel respected, supported, and passionate about building their community through this development training.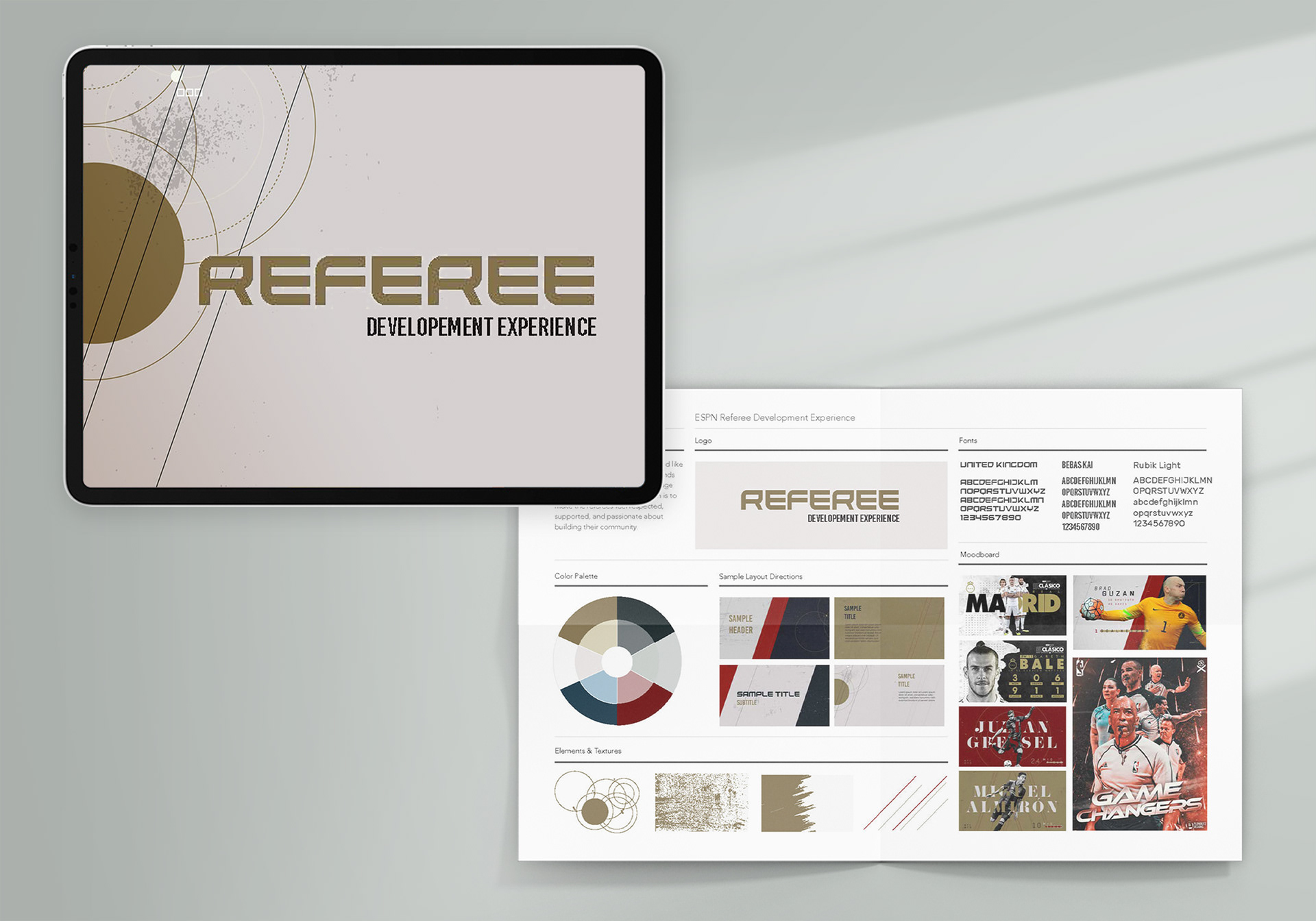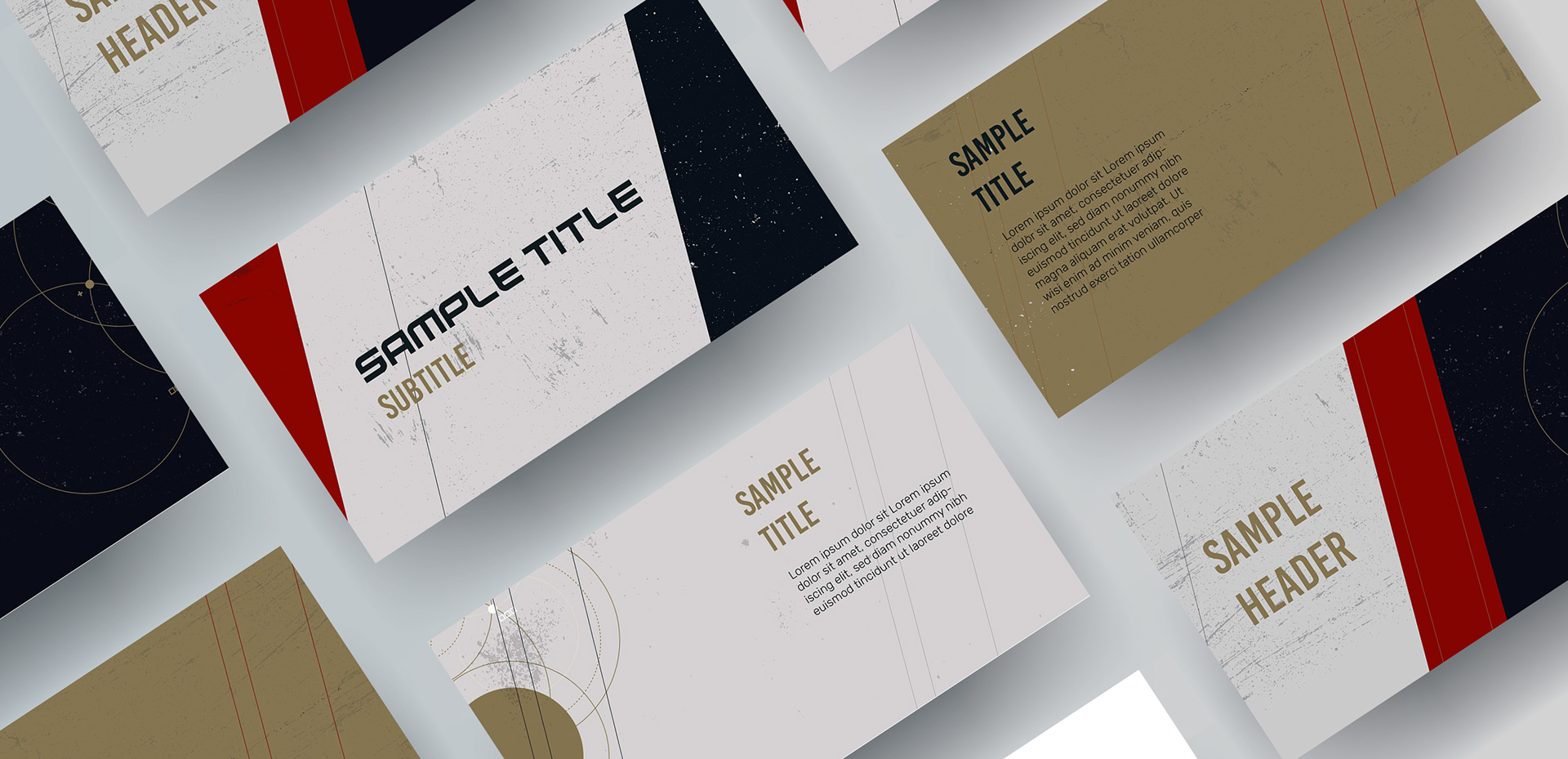 Studios Harassment Prevention Training
A harassment prevention training does not sound like the funnest thing. This art direction aims to use bright and bold colors to call for the learners' attention and create an optimistic mood where this training experience does not have to be dreadful. The look and feel aim to create a safe and positive space for creatives to feel open to collaborate and actively be mindful of healthy work relationships.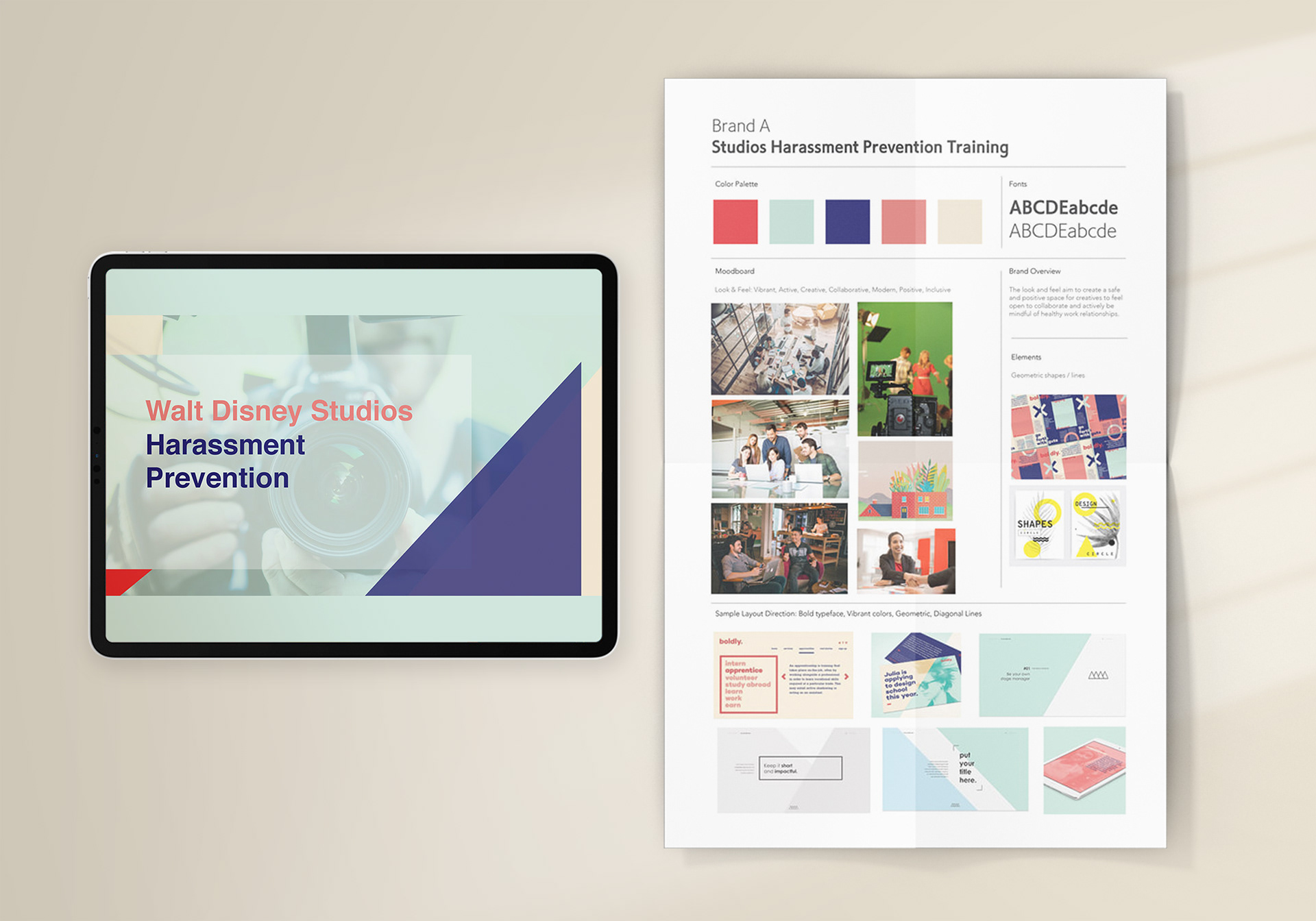 Resort Leadership Engagement Series Brand A
This program is designed for Cast Members at Parks & Resorts to develop leadership skills and network within their park communities. Brand A is inspired by the Animal Kingdom Lodge, in which the look and feel bring out an adventurous and active tone with a warm and inviting mood.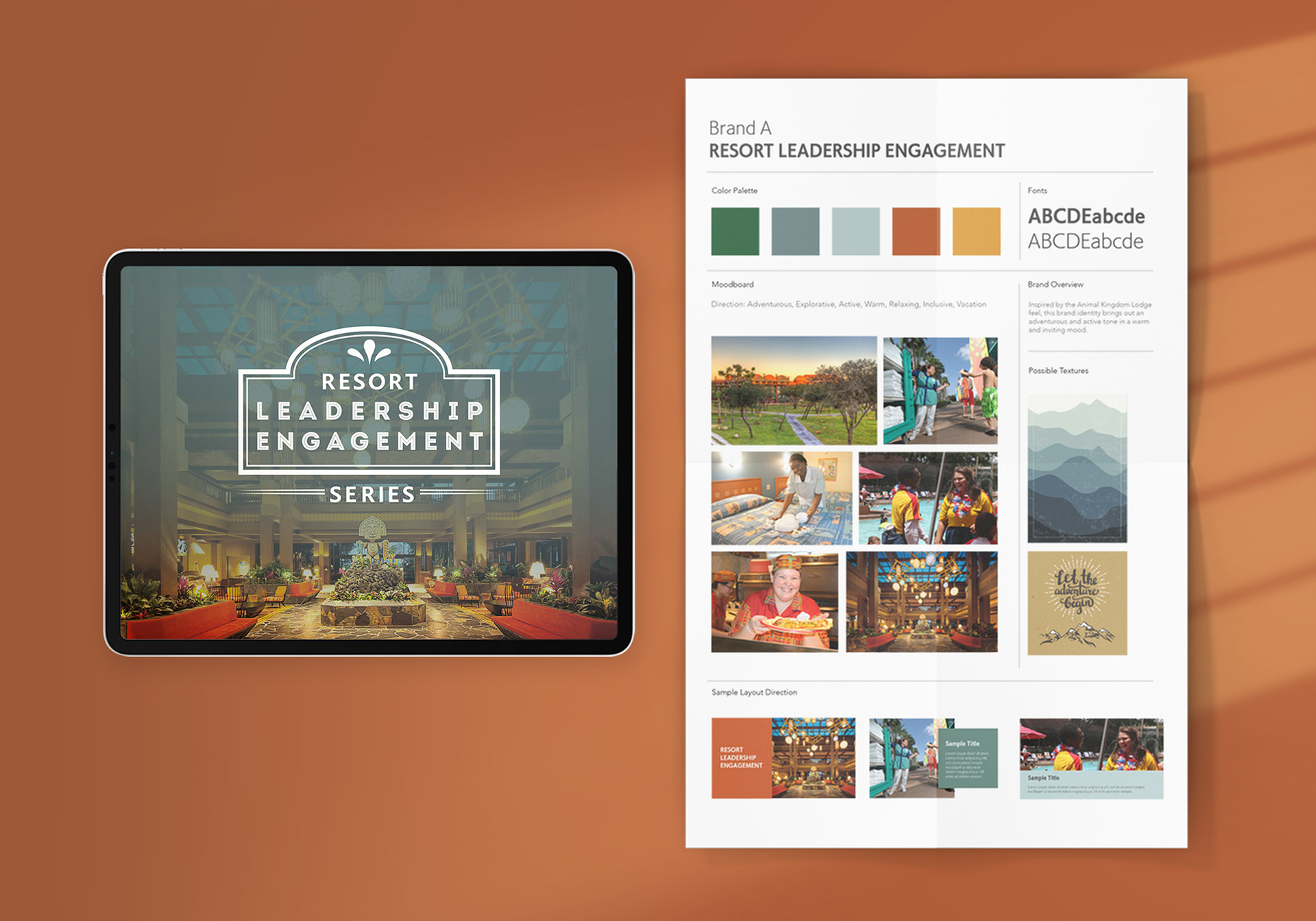 Resort Leadership Engagement Series Brand B
Brand B conveys more of a professional tone with a cool and clean palette. Yet it also gives off a relaxing and welcoming resort entertainment mood.